Does Your IT Solution Support Your Line-of-Business Apps No Matter Where They Live?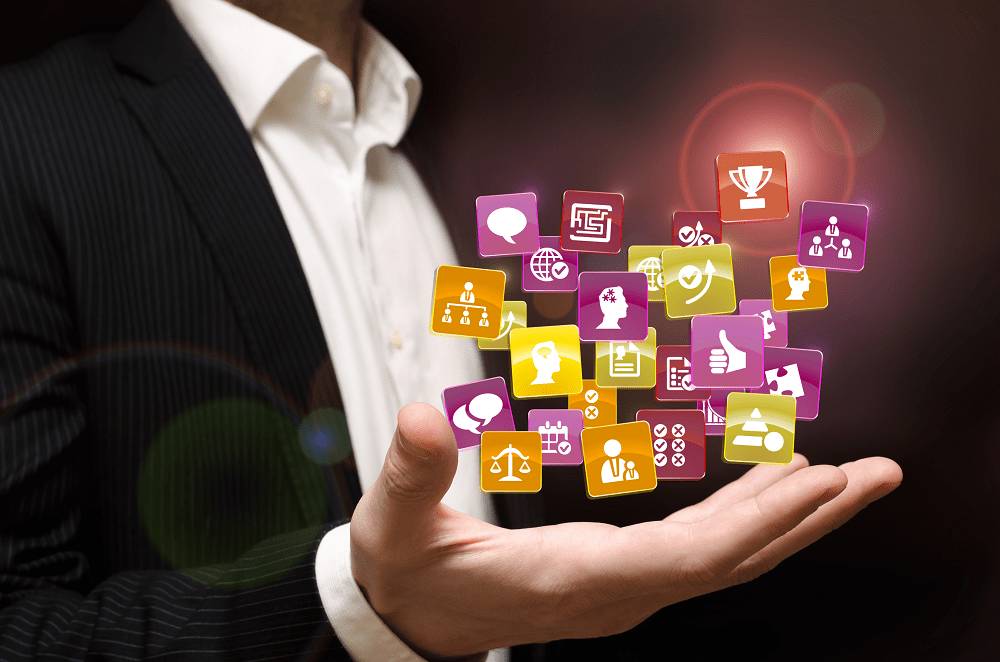 Your employees need to have uninterrupted access to line-of-business (LOB) applications. Critical software systems like your ERP, accounting, and CRM are what enable your organizational processes to work seamlessly. In today's always-on world, chances are you've moved several of your line-of-business applications onto cloud computing platforms.
Cloud-based solutions are great for productivity. However, they are vulnerable to data security threats. Costs need to be carefully managed. As your LOB solutions scale in scope and size, your in-house team will find it harder to keep pace.
Your existing IT provider might not be able to address these effectively. Here's the big question: Does your IT provider support your line-of-business applications, no matter where they live?
MSPs Don't Do Enough to Meet Your Support Needs
The support most MSPs provide typically treats on-premise and offsite support for hardware, software and people as separately billable buckets. The lack of integration means higher costs and poor support outcomes. Let's look at a real-life example:
A Seattle-based non-profit created its own IT support team to address burgeoning problems with critical line-of-business applications. The small team struggled to handle multiple, band-aided systems and was forced to deal with different third-party warranty providers every time something went wrong. Overheads were high and key issues were often left unaddressed. The situation came to a head when a major project unraveled.  They realized they did not have the tools, expertise or budget to accomplish their goals. It was time to find a better IT infrastructure plan.
How could they have prevented this situation from arising? Who should have been the right people to support their line-of-business applications?
Net-Tech PTO Product Supports Your Critical Line of Business Applications, Wherever They Live
As a professional technology organization (PTO), Net-Tech doesn't just provide advisory and ad hoc solutions. Instead, we take end-to-end responsibility for your IT systems. Through our PTO solution, we're able to guarantee support for line-of-business applications, whether they're on-premise, at our data center, or on a public cloud service. We'll leverage our best practice systems and tools to position your workloads where they'll work best for you.
A PTO Supports linE of business Apps On-site
Many applications/line of business work best when onsite at your office. Software for real-time, low-latency use cases tends to perform poorly in the cloud.  If it's sitting at your data center or on the cloud, you might not get the instantaneous access you need. How do you know what works best for your business?
An MSP might audit your infrastructure and make recommendations about where applications should reside for optimal performance. As your PTO, we won't just provide advice. If the best performing location is on-site versus in the cloud, we'll move applications and data onsite to optimize performance and availability. We'll also provide support and implement a sound backup policy.
How A PTO Supports line of business Apps In the Cloud
As more of your line-of-business apps and processes move to the cloud, you need to have a reliable support mechanism in place. When something goes wrong with your cloud solution, typical MSPs do not provide comprehensive, end-to-end support at no extra cost. After diagnosing a problem, they'll bill you separately for support, tools and effort.
As a PTO, Net-Tech cuts through tool decision-making chaos by selecting IT infrastructure platforms with the transparency to identify where issues arise.  We utilize both public clouds (Azure + Amazon) to create multi-cloud solutions. That way we can leverage the best of both environments to create the most stable, efficient and affordable platforms for the way you do business. Even clients that utilize older, legacy applications can take advantage of the lower-cost cloud subscriptions.
Many third-party cloud solutions feature granular access and control across several defined roles. Issues arise when people and devices can't access the data they need. The Net-Tech PTO program recognizes the granularity – We'll utilize best practices and take full responsibility for setting up user permissions. This ensures that data is organized in a way that provides users with seamless access. We provide complete transparency to our clients by displaying what data is accessible by which role.
Talk to us today and ensure your critical line of business apps receive end-to-end support, wherever they live. If you're a decision-maker, learn more about what you can do here.