The True Cost of Free Technology for Nonprofit Organizations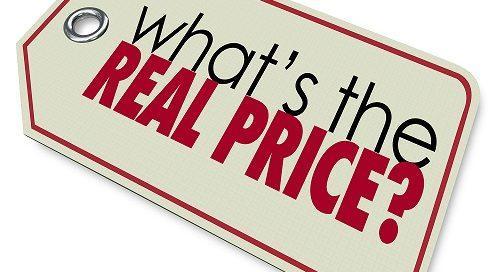 Seattle is home to hundreds of thriving nonprofit organizations, covering everything from the arts to providing much-needed services to the neediest among us. The city benefits from the generosity of different technology companies willing to provide free hardware and software for use by nonprofits.
On the surface, these organizations benefit by being relieved of the cost of purchasing these products for their support staff. What do they have to lose by taking advantage of this generosity? Plenty, without solid IT support for their nonprofit.
Pain Points Experienced with "Free" Software
Volunteers and employees of nonprofits join because of their passion for the cause and the chance to promote ideals they find important. Their skills lie in being of service and getting the community engaged in the valuable services they provide. Many of them lack the training and time needed to oversee all the free technology donated to them.
Free software can seem like a dream come true for CFO's and other nonprofit leaders charged with making purchasing decisions. What could be better than saving on costs while providing your staff with some of the latest technology on the market?
The hesitation doesn't come from any lack of desire to bring free software into an organization. Experienced CFO's understand that while the initial product costs them nothing, trying to incorporate into their nonprofit effectively brings hidden expenditures. What if you don't have staff knowledgeable enough to build a solid infrastructure, or only have a skeleton crew incapable of providing all necessary IT support for the nonprofit?
Deploying free software without the necessary understanding or resources can leave your nonprofit in an unworkable position. Too much of a good thing can lead to confusion over the right product to integrate when addressing different issues. You end up bogged down in situations costing you more money in the end to repair.
How Free Technology Affects Your Nonprofit
Software Sprawl
With no budget constraints, IT employees and vendors are free to experiment with any technology they are drawn to. These 'experiments' have a tendency to find their way into production since they subvert the budgetary obstacles typically established. Over time, these systems will require management, maintenance, backup, and training that can become unmanageable when combined with other technologies.
Hardware Dependency
The introduction of virtualization assists with subverting budgetary obstacles. Without budget, the free, (now mission critical) software will end up residing on hardware without proper redundancies or fault tolerant features. This will create an expensive project to properly fix. The last thing an organization wants is to run a datacenter inside their building.
Security holes
Without cohesive staff training, organizations are susceptible to hackers exploiting security holes, leaving donor data vulnerable to hacking. The methods they choose include cracking weak passwords, socially engineered phishing attempts using emails and fake websites, and attempts to collect critical information from nonprofit staff through social media accounts.
Staff burnout
Only one or two staff members working long hours trying to make free technology function properly is a surefire way to lose valuable staff members and puts the organization's IT structure at risk.
Wasted dollars
You might think you are more likely to break the bank if you invest in an IT provider to manage your technology, but the reality of it is, you're losing money when you don't invest your money in technology help. Continuously adopting free solutions without appropriate management can cause serious financial damage when issues arise.
Slow and not steady
No one can afford downtime right now, especially generous organizations that are serving people in need. Free technology without proper management can be slow and cause unnecessary downtime.
Why IT Support Should be Included in Your Monthly Budget
It can be difficult for CFOs to realize the value in hiring a managed service provider (MSP) to manage software needs. By only looking at the immediate costs of hiring a firm, CFOs often fail to recognize the long-term savings to be found in outsourcing this work.
8 Ways Outside IT Support Helps Nonprofits
Assistance evaluating the viability of different pieces of software
Evaluating technology for any security holes
Documenting the process of installation and deployment
Valuable training to your staff on when and how to use different solutions
A maintainable end-to-end best in class IT architecture
Happier and more productive employees
Proven processes that help your organization function stress free
Consistency, predictability and a team of experts that truly understands technology
An experienced MSP can take over all hardware and software decisions. They can make the right recommendations and leave out anything that doesn't benefit your organizational goals.
What to Look for When It comes to IT Support
Any MSP you hire should be able to give you a cost analysis demonstrating the savings your nonprofit would gain in both the short- and long-term. They should help you figure out how to dispose of any unneeded products and show you the most cost-effective way of deploying and maintaining different solutions for your staff.
Other Guidance MSPs Should Provide
Quick responses to issues from any of your staff
Strategic CIO direction
Implementation of a streamlined workflow
Employing top-of-the-line quality control and testing processes
Take Full Advantage of Your Free Technology with a Trusted IT Partner
Net-Tech goes beyond the services offered by your typical MSP. We help nonprofits take advantage of the amazing gift of free technology by helping them install it and manage it on their behalf. We provide IT support for nonprofit organizations, building out tested solutions crafted to scale for different IT needs. Learn more about the solutions we offer by reaching out online or calling us at (425) 452-8324.