The Role of IT Support Programs in Accelerating Business Growth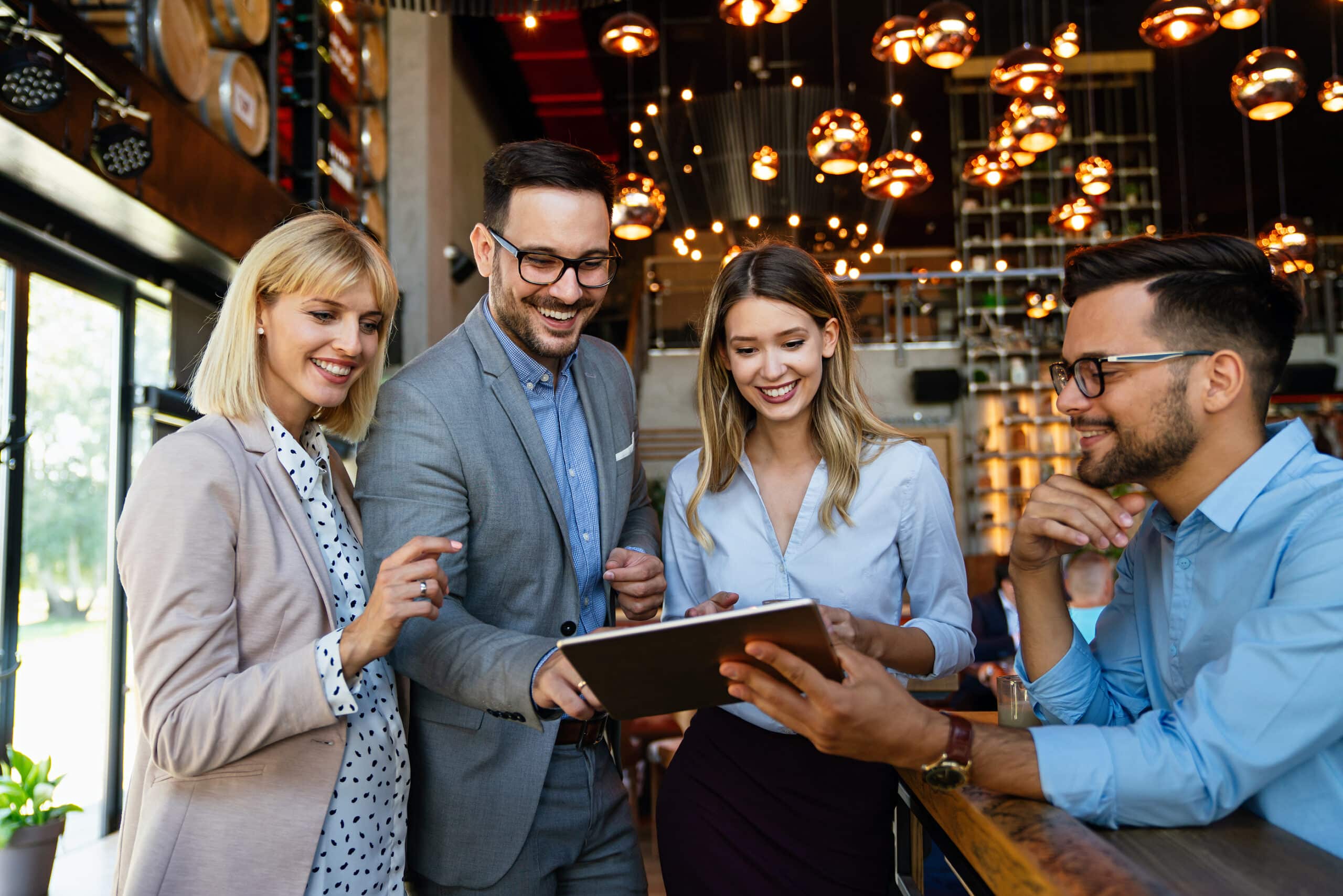 The daily challenges and opportunities businesses encounter in our fast and furious digital age is a roller coaster ride. Amidst all this hustle and bustle, there's one major powerhouse working behind the scenes to make sure organizaions are running efficiently and smoothly: IT. It's the necessary foundation supporting flourishing business, and a rock-solid IT support program is becoming a must-have tool for business growth. So, let's dive in and discuss how IT subscription programs help businesses flourish in today's ever-evolving market.
Getting Things Done Faster and Smarter
At the core of every growth strategy, you'll find one goal: boosting efficiency and productivity. And guess what? Net-Tech's IT support program is right there, helping organizations across Seattle and beyond hit that target. Picture this: a dedicated IT support team stepping in, automating your usual, time-consuming tasks, optimizing how your resources are used, and leaving your staff free to tackle more complex, creative projects. Sounds like a win-win, right?
Kristi from Highland Wealth Management would agree:
"We were really unhappy with our IT services provider. They had a slow response time and we had to pester them to find a solution, so it was time to make a change.
What Net-Tech has set up for us is a flawless system. We've had no difficulties with the systems. We don't deal with IT problems at all. There are no interruptions during the day with tech issues, so we're more productive. As a professional technology organization, Net-Tech has saved us so much time.
They just take tech off of our hands. It's seriously the most amazing thing. We can count on them to be the pros."
Fueling the Innovation Engine
We all know the key to staying on top in business is innovation, right? Well, IT subscription programs are the fuel for that innovation engine. By integrating high-tech solutions like artificial intelligence, machine learning, and data analytics, IT support teams can deliver the insights organizations need to develop innovative products, processes, and solutions.
One of the greatest perks of Net-Tech's IT support program is that when a new solution or technology gets introduced and implemented for one client, we set a new standard and incorporate the same thing across all clients. Essentially, when one of our clients gets to enjoy a new bell or whistle, so does everyone else. By being part of our IT subscription program, we are continuously elevating everyone's programs when new technologies are introduced. When one wins, everyone wins.
Playing Cybersecurity Guard
In our digital age, cyber threats are the new pickpockets, and IT cybersecurity is the beefy bouncer keeping them out. Our IT support program doesn't just run your operations smoothly - it also protects your critical business and customer data from cyber criminals. By keeping data breaches at bay, you can keep your reputation squeaky clean, save on recovery costs, and keep your customers' trust.
Making Room for Growth
Here's the thing: as businesses grow, their IT demands can start to feel like a growing laundry pile. But with our IT subscription program, you've got a solution that grows with you. Our program, along with Hardware and Infrastructure as a Service, are designed to adjust to your changing needs, handling more data, wider networks, and more users. So you can focus on growing your business without stressing about whether your IT can keep up.
We supported a local Consulting business as they multiplied their employee count
"Our team went from 0-600 employees in 10-12 years, and Net-Tech was there the whole time. They helped us win client engagements and referred us business. Net-Tech really is a true partner which was important to us.
Net-Tech is small enough to be nimble and responsive, but big enough to keep employees and businesses satisfied. They innovate and provide the professional technology solutions we need as we grow. Net-Tech made commitments we were confident in. They are sincere, caring, thoughtful about our relationship, and a great partner."
- Bill, AIM Consulting
Saving You Money
A smart IT support program isn't just about technology – it can also be a long-term money saver. By outsourcing IT services to Net-Tech, you can rely on one consistent monthly bill for dedicated IT support, avoiding hidden fees and unexpected costs. Plus, you can wave goodbye to the endless cycle of hardware and software updates (because we handle everything for you), and cut down on costs related to IT staffing and training.
Looking to Grow Your Organization? Net-Tech is Here to Support You
When it comes to growing your business, Net-Tech's IT support program is more than just a sidekick – it's a hero. It helps streamline processes, boost innovation, defend against cyber threats, ensures scalability, and saves you money in the long run. Net-Tech is not just another monthly bill you have to pay, we're a strategic partner ready to propel you to new heights of growth and success. Set up a free, no-obligation consultation with us today if you're looking for a technology partner who is here to support your long-term growth.