Reflecting on 2021 and Predicting IT Support Benchmarks for 2022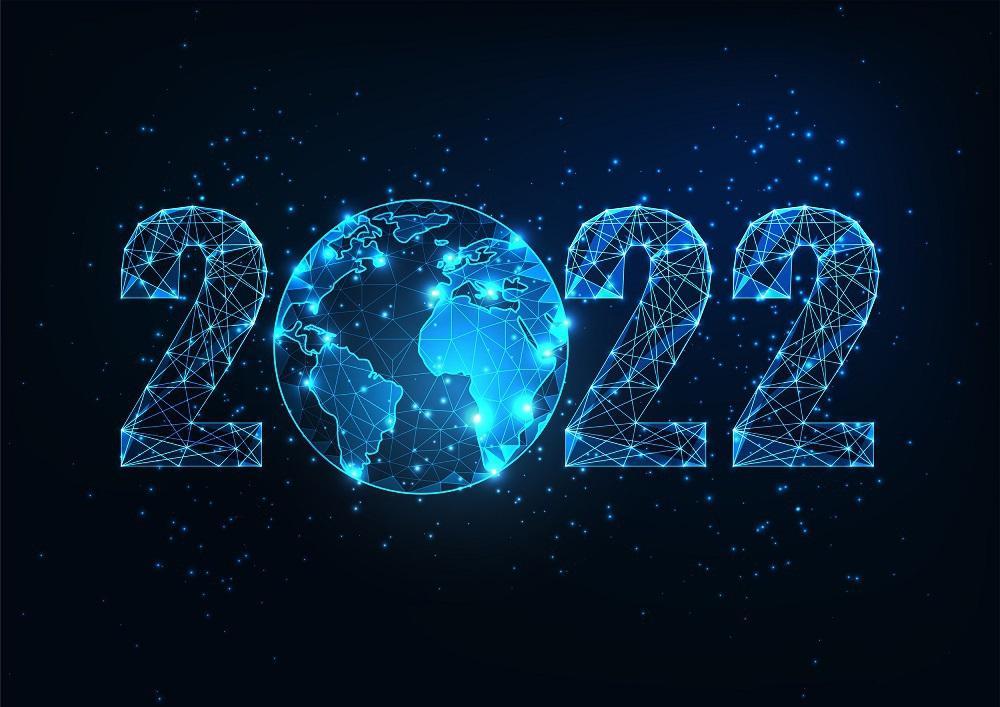 Start the new year strong by partnering with an expert IT support team to help you strategize for what's ahead. The right technology is critical to business success, so who you choose to be your IT solutions partner is essential. You need a partner that can take the lessons from the past two years and, with an eye on the future, develop a strategy that works best for your organization.
Leaders should prepare for a new business model paradigm that's been shaped by recent changes in the workforce. Here, our team has collected the lessons we have learned over the past two years, and we share predictions for what you should prepare for in tech in 2022.
Lessons Learned in 2020 and 2021
In 2020 the overarching tech question that needed to be answered was, "How can we get people working from wherever they are?" The problem persisted into 2021 as leaders continued to ask what was the best way to empower the workforce to perform the same workflow from a remote place.
In 2021 leaders also faced climate-related problems, such as the record high temperatures in Seattle and throughout Western Washington. Part of a lane on I-5 crumbled due to heat expansion, a wildfire devastated Lytton, and many Seattle businesses closed due to the extreme heat.
While they dealt with climate-related issues and the challenges of transitioning to a remote work environment, organizational leaders assumed that there should not be any permanent business model changes because they expected all employees to go back to the office.
Our IT Support Team Predictions for 2022
Now that we're well into COVID-19, and because of both supply chain and workforce shortages, our clients are returning to their fundamental workflows and trying to optimize them for the long term.
During 2021 and going into 2022, organizations have realized that the workplace, and their employees, have changed. Leadership teams now look at their business models and workflows and know that they must be altered for the new work world.
A major part of their response is their approach to tech. Leaders are looking at how to leverage IT solutions to make tech work better for their organizations. They're also wondering how to both empower their workforce and hold employees accountable.
Companies are staging themselves for new growth in the new paradigm. The role of tech has changed to encompass more support of business objectives rather than to just act as nuts-and-bolts tech support.
Cyber Insurance, Risk, and Business Continuity
Cyber insurance and risk, as well as business continuity, are increasingly important parts of any business plan. Security can no longer be covered by backup and disaster recovery. Organizations need a plan for their total survivability. The IT support focus has shifted to addressing business continuity plans.
When contracts with either vendors or clients are up for renewal, your organization may have to explain its plan through your answers to a security questionnaire. Vendors and clients want to be confident that you are doing everything you should be when it comes to your IT security. Don't be caught without a thorough plan. Be prepared and have a detailed strategy on hand.
Addressing Evolving Security Issues
Ransomware issues have been causing serious security problems. Even the FBI was recently hacked in a credential compromise exploit. HP, GoDaddy, and Robinhood – all companies that spend a large percentage of their bottom line on security – have also been exposed in recent cyberattacks.
The hackers' campaigns are so sophisticated that they're successfully attacking even these major companies. This leads some organizations to believe that, because of their small size, they're not worth hackers' attention – but that's not true. Never think that We're too small or We have two-factor authentication, so we're protected. Hackers target organizations of all sizes.
It's also too big of a risk to not cover endpoint security. The bare minimum security standard is changing based on what hackers are doing. It's essential to be prepared for serious IT security attacks, including social engineering, phishing, and new types of attacks. Net-Tech conducts IT security training for our clients to help educate each employee on how to spot these hackers' attempts.
Don't be the company that receives an "I told you so" letter from your IT support team. Protect your data, your network security, your employees, and your customers by preparing for these scenarios.
Order a Copy of Our Free Security Book
Transitions to New Tech
Changing circumstances call for new solutions. Many companies are shifting from on-premise tech to cloud-based solutions. The same is true for Microsoft SharePoint: Many leaders are now adopting Microsoft Teams. Make sure you provide a smooth and secure transition experience for your employees.
Responding to Supply Chain Problems
Many organizations face supply chain issues when they need new hardware. When you partner with our team at Net-Tech, we're responsible for providing your hardware. Generally speaking, you don't need to worry about buying computers. We invested in inventory and we have computers on the shelf ready to meet your hardware needs.
Partnering with a technology management company can help solve your hardware problems. We strategize in advance so we can support our clients no matter what they need.
It's Hard To Find Tech Talent
Your internal IT team can't keep up with everything that's going on in the tech world. Hiring the type of people who have the skill set you need to provide comprehensive IT security solutions is challenging.
Talent has become expensive and hard to find. The one guy who can "do it all" and manage an organization is probably getting paid double the salary at a large tech company right now. Net-Tech can help you solve this talent resource problem with our expert staff of certified IT professionals.
Looking Ahead to an IT Support Team in 2022
Security is evolving quickly in the cloud. With new applications released all the time, Net-Tech makes it our priority to stay updated on what's been released, what's useful, and what doesn't deserve your time.
We also continue to move pieces of critical infrastructure into the cloud. With a Total Care Cloud IT subscription program, our clients receive new advanced architecture developments as part of their subscription.
How Net-Tech Can Help
The role of technology has changed to support business objectives rather than to simply function as tech support. Net-Tech can do both: We can help you strategize your IT and we can fix nuts-and-bolts problems.
We have spent a lot of time on policy, procedure, and compliance work. Net-Tech has extensively consulted on the business process and CIO side on technology. As part of our managed IT services, Net-Tech works to provide risk management, business continuity, and heavy-duty VCIO work. We integrate our solutions across your entire platform.
Whether you have a tiny tech issue or a big-picture strategy problem, you need an IT support team that will provide the solution that works best for your organization. Net-Tech can help you develop a strategy for the new year that empowers your organization to leverage IT to solve your toughest business challenges and to support your long-term goals.