5 Bad Decisions That Result in Needing IT Help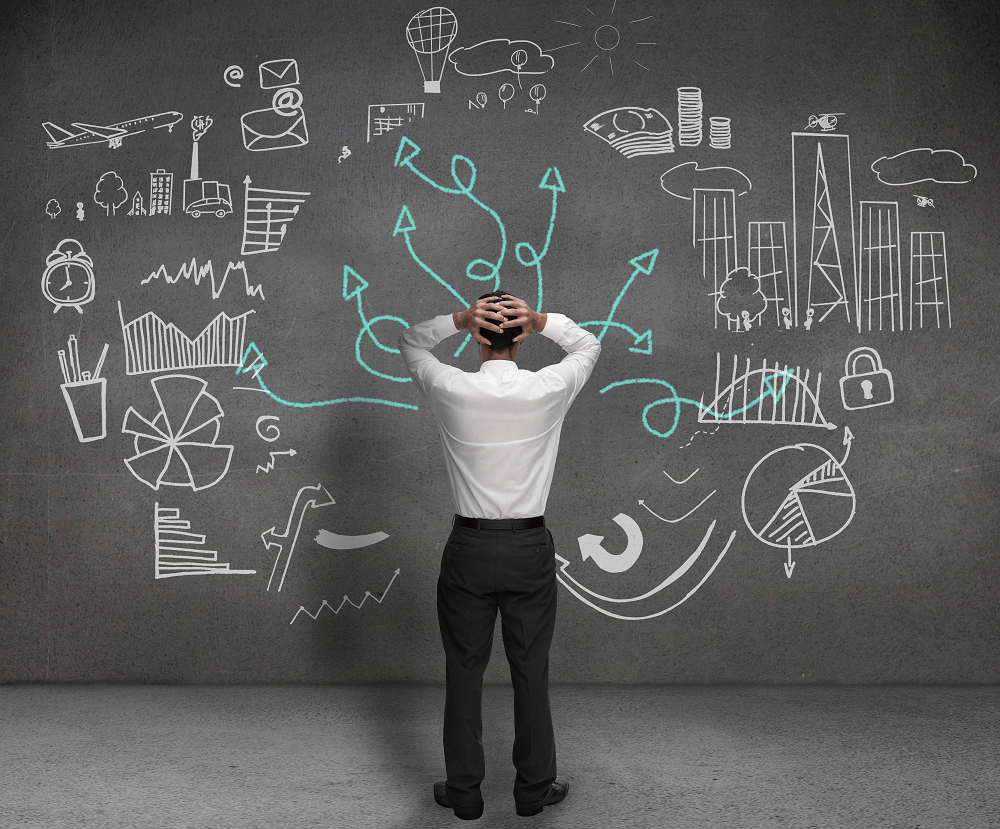 Recently we stepped in to assist a local nonprofit agency with what many would call a "good problem to have." They were presented with the opportunity to take over another territory which would double their size. At that time, they employed a small internal IT team with some external consultants. The leadership team realized their current approach was not scalable to support the organization as it grew. The decisions they had to make "in the moment" would have a profound impact on the success of the organization for years to come and caused them to need extensive IT help.
Your decision-making process could cause problems for your growth initiatives. Answer the 5 questions below to see how a bad decision can result in needing IT help.
1. Are You Considering IT Costs or IT Investments?
When a member of your IT staff comes to a CFO or other decision-maker with a request to renew licenses or service agreements on current infrastructure, often the first question asked will be, "How much does it cost?"
For instance, if the CFO says, "We're not going to renew our server support agreement because it's $5K, and we don't think we're going to use it." – that's a financial decision. But, if the server fails and the technician can't get the parts for the server, how will they keep the network up and running?
It can be difficult for your tech employees to communicate the potential risks associated with not purchasing a piece of equipment or software. A better question might be, "What might be the long term downside to not investing?"
2. Are You Being Approached with IT 'Wants' or IT 'Needs?'
Most career IT professionals seek opportunities to work with the latest and greatest tools. How do you determine if an expenditure request represents a want or a need? When it comes to operating system "add-ons," upgrades, and enhanced security features it may be challenging for them to draw the line.
To make an informed decision, you need to ask your IT department two key questions:
Will it integrate well into the current IT strategy?
How much time and talent will be needed to implement?
How many employees and hours will be needed to maintain after implementation?
3. Are You Getting Options From Our IT Managed Service Provider?
A traditional Managed Service Provider (MSP) agreement outlines a monthly fee that covers an agreed-upon scope of work. A few times a year you meet with your MSP and review your current IT strategies, challenges and tech "wish list." In turn, your MSP will recommend to you products and services. In other words, they'll give you a cost and a timeline. ­­­­­Any new tech you need, or any tech upgrades recommended by your MSP, will cost you extra. This might not be the best formula for long-term productivity and might just cost you more in the long run. Net-Tech's PTO offering focuses on solutions that continue to offer value over time.
4. Are You 'Locked In' to Technology Investments?
When you spend $20,000 on hardware or software, you logically want to get the most from the investment. Technology doesn't always perform how you think it will, and you typically won't get your money back if you try to return hardware or software.
It's important to understand the "what ifs" that might arise. What if you are faced with a need to quickly scale your IT infrastructure up or down? What if you want to move a large workforce from PCs to laptops to accommodate work-from-home initiatives? Keep in mind that your MSP may only be thinking of the support requirements that need to be addressed based on your current contract. Net-Tech's PTO offers scalable solutions that align with how you want to grow and provides the best IT help in Seattle.
Shelter from industry distress and hardware failure with Net-Tech.
5. Do You Have the Resources to Implement Solutions Without Expert IT Help?
After all your work selecting new technology, you still need to implement the system. We've walked into offices and spotted thousands of dollars' worth of technology collecting dust. Why?
Explanations we have heard include:
Our internal IT was stretched thin and could not find the time to install.
The installation process was more complicated than originally thought.
The new technology could not seamlessly integrate with our current tech infrastructure.
Our management teams lacked adequate "buy-in" to change the way their teams worked.
Another department within our organization wasn't ready to make the change.
Regardless of the reasons, it takes expertise to look at a new technology opportunity, understand its short- and long-term value and gauge time, talent and resource allocations needed to meet the IT needs of your organization.
IT Help in the form of PTO Programs Pair Strategic Objectives with Best Practices
Net-Tech's Professional Technology Organization (PTO) program eliminates the issues outlined above. It removes the burden of IT decision-making while delivering solutions you and your staff need. Unsupported devices or technologies that underperform won't hamstring your team and clients. It's a comprehensive, strategic solution – encompassing hardware, security, helpdesk support and more.
Start maximizing your IT investment by getting the right IT help. Contact us today: 425-452-8324.