How Your Security IT Consultant Becomes Your Elf on the Shelf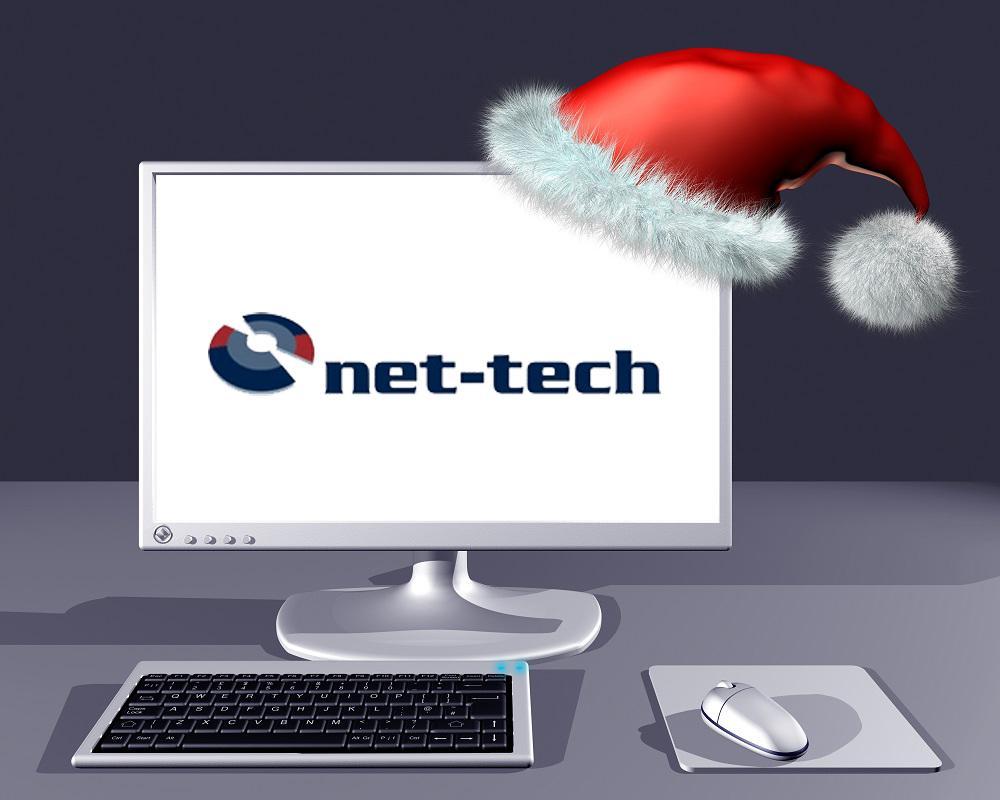 You need a security IT consultant you can rely on to keep your systems secure. When the holiday season rolls around, the Elf on the Shelf becomes Santa's partner to keep an eye on everything. The same concept holds true for your network security.
As your team spends time away from the office, do you know who watches your system or how quickly you would get an alert that there was a problem?
Every organization needs someone keeping an eye on their system personally, including end-to-end protection and services. You need a partner you can count on as you work to grow your business. In business, your Elf on the Shelf is Total Care Cloud, an IT subscription service from Net-Tech that provides you with comprehensive network security. After all, cybercrime is expected to cost the world $10.5 trillion by 2025. You need protection to make sure a breach does not endanger you and your business.
Let's explore the ways we will provide you with that second set of eyes you need and the protection you deserve.
Your Security IT Consultant: 9 Ways We Keep You Safe
Your IT security protection
Consider for a moment how you will know if you have a IT Security breach. You need to have someone continually monitoring your networks and managing the security and alerts. As a business professional, you do not necessarily have time to stay on top of all the latest reports and news related to IT security threats and trends. You need your secure IT "elf" to do the work for you.
Net Tech is a Professional Technology Organization (PTO). We will watch over you and help keep the bad guys out. Your protections are aligned to your business and continue to evolve according to new threats. If you do experience a breach, you know that our continuous monitoring will help you minimize any damage and get you back up and running.
Backup and disaster recovery
You also need a friend watching over your disaster recovery plan. If you do need to implement your backups to navigate out of an IT security breach, do you have someone monitoring your off-site backups?
As your PTO, Net-Tech offers managed off-site backups and disaster recovery, including testing your systems weekly. If small businesses are not able to restore operations fast enough, as many as 90% will end up failing. Do not let this happen to you. If and when you need to recover data, your PTO is ready for you.
Superior service and IT support Seattle
Problems, attacks, and accidents do not happen on a neat 9–5 schedule. With a PTO, your elf will never be asleep on the job.
We offer support services around the clock, including on-site and remote services. Our support packages focus on aligning services with business needs. We offer IT consulting and create solutions that help clients get the most out of their own network, including CIO services.
Relying on a nontechnical employee to set things up often means creating a situation where your employee pursues the easiest strategy – in the short term. This often means that you will be putting out security fires and digging yourself out of holes in the future. You need a business partner looking out for you, helping you ensure that your network is ready to provide you with the best services possible.
Hardware and infrastructure as a service
Hardware starts to grow old and becomes slow, out of date, and increasingly insecure. You have to worry about updating it and the costs associated with maintaining your network systems. You need your elf to help you keep an eye on your systems.
Fortunately, with hardware support and Infrastructure as a Service (IaaS), you can easily access reliable networks and leave the support tasks to someone else. With benefits such as new laptops and desktops every 36 months, you can trust your technology will not get old.
We will be watching out for you and keeping things running smoothly.
IT solutions: software and your line of business
Your software and lines of business are critical, but they are also vulnerable. They are subject to patches and updates and can have areas that thieves and hackers can exploit.
Fortunately, your elf, in the form of a PTO, is here for you once again. We host your lines of business and software according to manufacturer specifications, with operating systems and anti-virus included. We will watch over your system to make sure it's working, providing updates and patches as needed so your system remains secure.
IT management for your remote workforce
While the idea of remote and hybrid work has been growing over the course of several years, the pandemic pushed this trend into overdrive. Now, employees working from home has become a new normal, and they need elves watching over their network connections too. Old methods that might have been used by traditional managed service providers, like a firewall in each office, have lost their value.
Unfortunately, right alongside this growth in remote work has been a growth in cyberattacks like malware. In fact, over 230,000 malware samples are produced each day, and you want to make sure your network remains secured despite this threat.
As your PTO, we offer a new IT solution. With a bi-directional enterprise VPN, powered by NetMotion, you can establish a secure perimeter around the entry points accessed by each of your employees. Keep your business secure, even while you embrace the power of the remote workforce.
Employee identity automation
As with any workplace, you have employees moving in and others moving out. When someone enters your organization, you know that you need to set up their accounts so that they have access to what they need to do their jobs well. However, when someone leaves the organization, you want someone watching and making sure that their access to your network has been thoroughly and quickly disabled. Disgruntled employees accessing sensitive systems or the accounts of former employees no longer being monitored can each open the business up to potential disaster.
You want to be able to spin down accounts automatically and efficiently. As your PTO, we will help you monitor employee access features like this so you can feel confident that only those who should be able to access the network can.
Multicloud architecture
Your multicloud architecture plays an important role in your disaster recovery and downtime. You need to know that you are prepared and protected as you take advantage of the capabilities involved with redundant systems architecture. You are moving control to a 3rd party with these systems. If something happens to that 3rd party, you want someone watching out for your business so that you can take steps to protect yourself.
Your PTO will continuously monitor threats and manage your cloud access. If threats emerge, we are there to provide you with protection and disaster recovery, watching over your business every step of the way.
Reporting
When it comes to IT security protection from your provider, no news is not necessarily good news. A provider who does not let you know about threats attempting to breach your system and how they are maneuvering is not providing you with critical updates regarding your network.
With your elf, you want someone who is reporting on the state of your system, your threats, and the steps they are taking to protect you.
Your Secure IT Company: Partnering To Keep You Safe
Alright. We might not actually sit up on your shelf dressed in a red costume. But we do provide you with comprehensive network technology services, making it easier for you to seize the opportunities presented to you. Working with Net-Tech can ensure that you have access to the right professional tech services and an IT partner watching over your systems, so you can focus on growing your business.
Let's get started and take a look at your system today.