IT Solutions Help Seafair Take Control of Data Management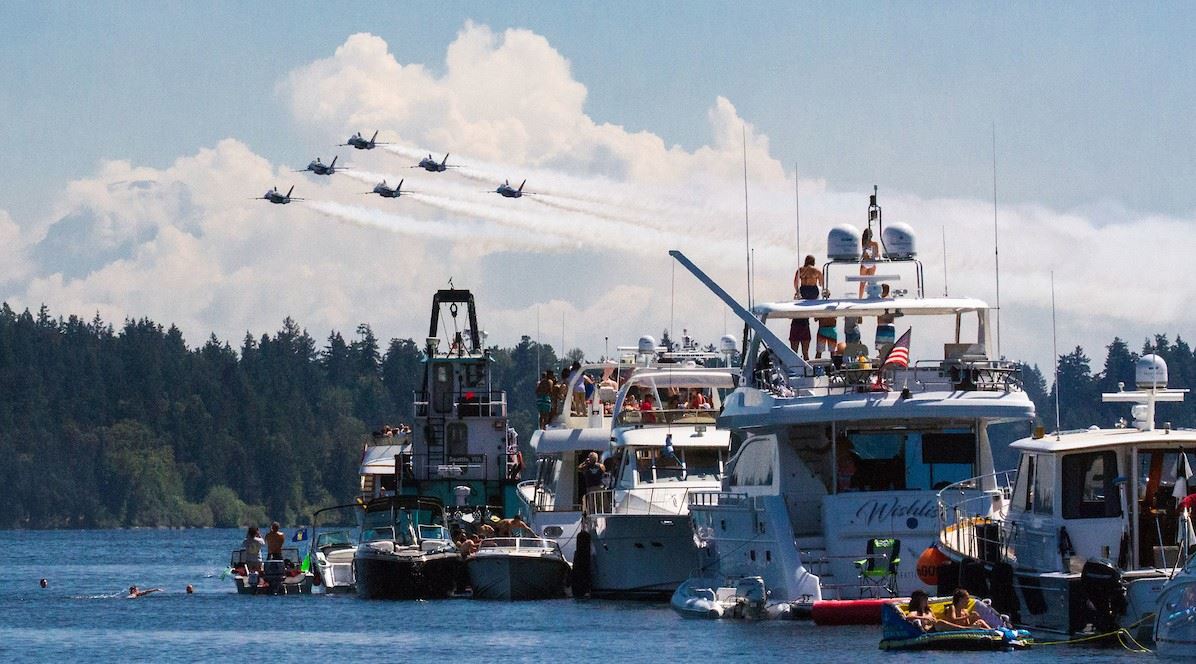 Is poor data management hampering your work as an organization? If so, you're not alone. However, there are solutions thanks to IT support. Seafair, a 70+ year old festival in Seattle, was recently facing the same issues. We at Net-Tech were able to help them turn it around thanks to our approach to data management, file sharing, and role-based access. Discover their journey below.
Poor Data Management Leads to Problems for Seafair
Many businesses and nonprofit organizations struggle with proper data management. Documents are everywhere – on file-sharing programs and individual computers. Without a game plan, there is no centralized approach to editing the data.
End users often don't know where or how to share and save documents, and this can quickly get out of control. Out-of-date data piles up and bad information is easily shared without proper management. This leads to a lot of unnecessary legwork, headaches, wasted time, and wasted money. Lack of role-based access also means employees may have access to data they don't need for their work, putting the entire organization at risk.
Seafair was experiencing the same issues. Without centralized data management, necessary documents and information needed to run their festivals were everywhere – on different computers and five various data platforms. When things got busy at the non-profit organization, it was extremely difficult to track down the necessary data to run the festival and it affected a number of other organizations in the Seattle area.
Turning Data Around With IT Support
Thankfully if you're in the same boat as Seafair, there are solutions out there thanks to IT support.
Centralized data management ensures that your employees know exactly where, how, and when to save their documents on a single platform. If another team member needs to access the document, they know exactly where to find it at any given time. Our IT subscription program ensures that your staff stays connected and has the ongoing IT support they need to properly manage the organization's information.
Role-based access also ensures your employees and volunteers have access to the information they need to do their job and nothing more. A brand-new volunteer shouldn't have access to the financial information of the organization for instance, and by having a solid approach to data management, you can ensure valuable information isn't falling into the wrong hands. In addition, it adds efficiency to work as employees no longer have to sift through data that just doesn't matter to their responsibilities.
Net-Tech worked with Seafair to harness these IT solutions and work toward better productivity, efficiency, and functionality. They now use SharePoint to easily access sponsors' data, employees and volunteers no longer have to go digging through file after file to find the correct forms, and they have the support they need when they have questions, issues, or concerns about their software and hardware.
Partner with Net-Tech for IT Solutions in Seattle
If you're experiencing problems with data management, it's not something you have to just deal with and settle for. There are solutions out there for your organization. By taking control of your data concerns now, you can set your entire company or non-profit up for success going forward. You can experience better profits, more efficiency, higher productivity, better security, and more by making the switch.
Are you ready to take the leap and take control of your organization's data once and for all? Schedule a consultation with us today.