Why IT Support Through a Better EDR System Is Critical for a Secure 2022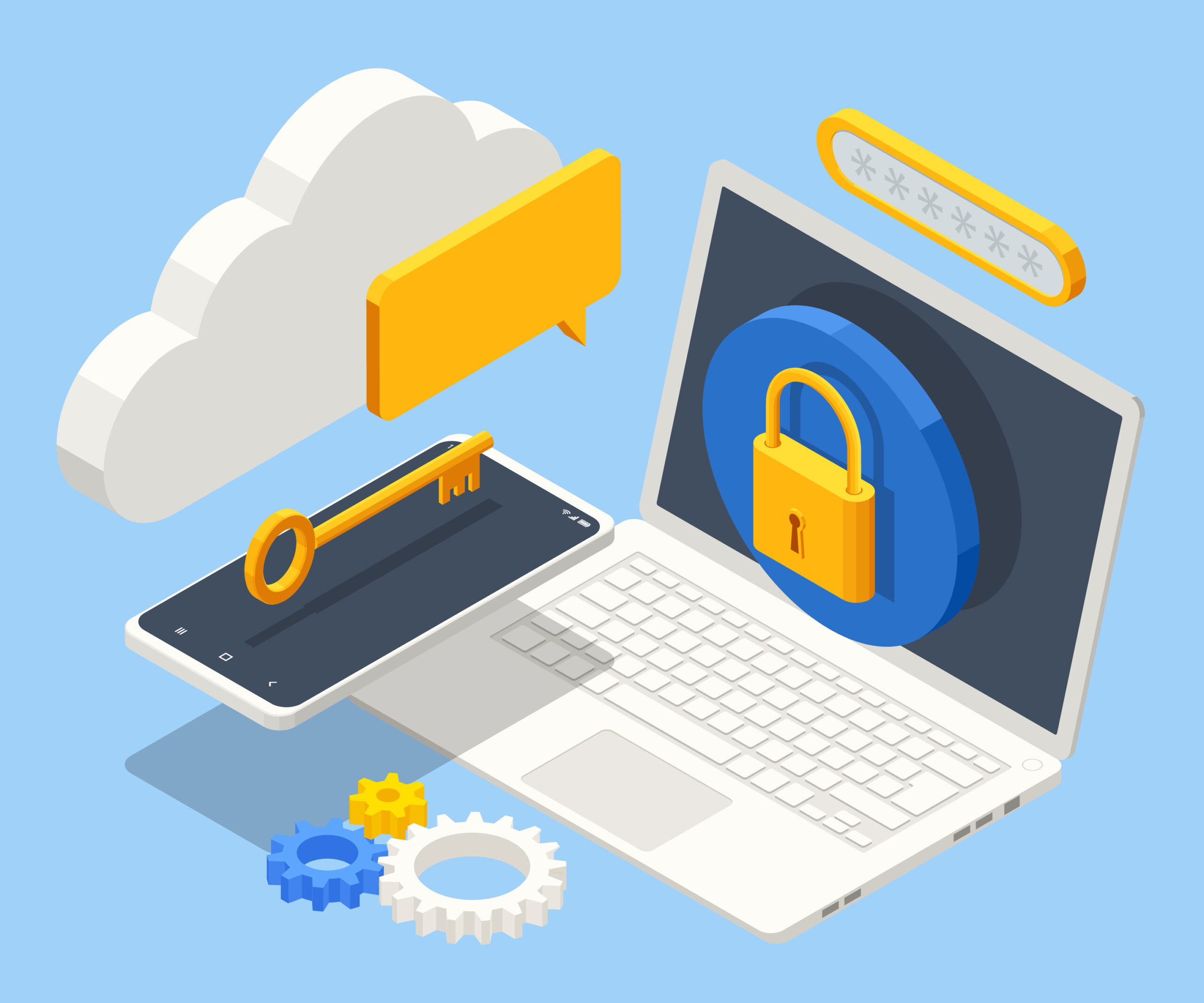 It's not an understatement to say that the ability to embrace remote work has been critical for any organization's continued success over the last two years. Making this shift has allowed many organizations to weather changing restrictions while continuing to serve their stakeholders, even when staff are no longer working from the same building.
However, with remote work comes ongoing IT security concerns. So many organizations went remote so quickly that their IT support was not able to set up safe and secure working conditions in time. As a result, as many as 87% of companies relied on their employees using their own devices to access work apps and data. According to one survey of 1,000 workers, up to 60% of these devices are completely unsecured.
Even if your employees are conscientious, this behavior still opens loopholes in your network security that can easily be weaponized by a bad actor using phishing, malware, and other threats that can derail your operations and leave you vulnerable.
Fortunately, employing an automated endpoint detection and response (EDR) system can help thwart these increasingly complex cyberattacks. Today, we'll discuss how your organization can benefit from an EDR system, and what it will take to get one up and running now.
Why EDR Systems Are So Important for Your Organization
There are so many things to think about when it comes to your IT solutions. Even if you're working with an external provider offering managed IT services, it can be nerve-racking to stay on top of every security issue that comes up. That's why so many organizations opt for automated endpoint security.
Automated endpoint security is a modern IT security system that secures a network by tracking and protecting all endpoints. Regardless of whether your organization has remote workers or not, most business owners vastly underestimate the number of endpoints within their network. Some common endpoint devices include:
Laptops
Desktops
Cellphones
Servers
Any other connected smart device, like a wireless thermostat or surveillance camera
Even objects that wouldn't necessarily be thought of as security threats, like IoT devices, can pose a serious vulnerability. Recent research found that only 17% transmitted encrypted information, while the remaining 83% of devices made plaintext transmissions that could easily make them vulnerable to targeted attacks.
Want to learn more? Check out our recent ebook on information security best practices.
Common Features of EDR Systems Used to Enhance Your Network Security
Although there are a variety of EDR solutions available today, there are a few key features to be aware of before picking any solution for your organization.
Threat detection
Every threat to your system tries to gain access as discretely as possible. Any useful endpoint security solution should be actively scanning every endpoint regularly to try and identify hidden irregularities or suspicious activity that may need to be quarantined and examined.
Whitelisting and blacklisting
If you don't have whitelisting and blacklisting capabilities within your EDR, you're putting a lot of pressure on your IT team to manually scan and approve or reject any programs or applications used by your employees. Any good EDR system should allow you to pre-emptively make whitelists and blacklists that it can use to automatically approve or reject certain applications and programs.
Monitoring
In addition to scanning for threats, any EDR system should be actively monitoring endpoints for any suspicious or unusual activity. If anything is detected, the EDR can automatically quarantine the data or program until a member of your IT team can resolve the issue.
Automated threat response
Sometimes, monitoring catches something urgent that cannot wait until business hours to be addressed. That's when the automated threat response is necessary. This way, an automated threat protocol can be carried out on certain issues without having to wait for IT support. When your EDR is integrated with other security systems, like a zero-trust or security information and event management (SIEM) system, this functionality becomes even more robust.
How Net-Tech Offers Better IT Support Through a Layered Security Plan
Your security endpoint strategy should bring you peace of mind; not cause stress and frustration. That's why so many organizations opt to work with a trusted IT partner who can help you review how your infrastructure is supporting endpoint security and make necessary improvements and adjustments to boost your overall network security. At Net-Tech, we call this system our Total Care Cloud.
In addition to a robust EDR system, our Total Care Cloud subscription program includes everything you need to support your employees' productivity, safeguard employee and client identity information, and manage all the hardware and software that's integral to your line of business. With our subscription model, you'll never pay for services you aren't using or for features that aren't useful to your organization.
When you partner with Net-Tech, you're in full control of your IT support and can rely on our experts to implement IT solutions that work 24/7 to ensure your organization is protected, productive, and prepared for the future.
Call Net-Tech for Your Free Security Assessment Today
Not sure how to get started? It's easiest when you have a clear picture of your current IT security landscape. We can help you get there with a comprehensive security assessment, conducted by one of our experts.