One IT Subscription Program Satisfies All Your Tech Needs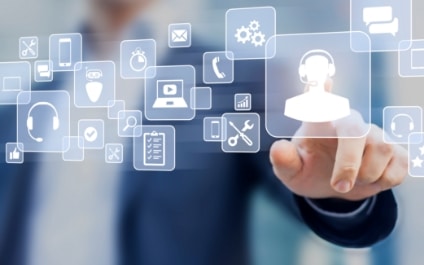 Have you ever been tempted to flip from one IT services provider to the next, like you would with streaming services? When you're at home on the couch unwinding after a long day, you might switch from Netflix to Apple TV, from Hulu to Peacock, until you find a TV show or movie that you want to watch.
Switching between a handful of services is ideal when it comes to your entertainment. It gives you access to plenty of options and lets you find exactly what you want to watch. But flipping from provider to provider doesn't work when it comes to your IT services.
At the end of an IT contract, you might jump to another provider – but end up feeling like the new provider is exactly the same as the old. Many managed services providers (MSPs) put out fires and handle issues as they arise. Their IT support is limited to patching up problems. Instead of working with an MSP, consider working with a Professional Technology Organization (PTO).
Take IT Services Decision-Making Off Your Plate
When you enter into a contract with an MSP, you're trusting them to solve all your IT support needs. However, many MSPs only fix issues as they arise and offer guidance during the course of their contract. They don't make all your IT decisions. MSPs aren't focused on your organization's long-term goals and priorities. They advise you, but the ultimate decision is up to you.
When you work with a PTO, you're partnering with a team that will build your network from the ground up. Instead of just fixing things as they break or putting out fires, a PTO will make key IT decisions for you, so you don't have to spend time or energy weighing the pros and cons of each issue that comes across your desk.
The PTO will purchase and manage both your hardware and software as part of the subscription program, and will provide all upgrades, repairs, and replacements. That decision-making is completely taken off of your plate. A PTO program provides key IT support Seattle organizations need.
The Service vs. Program Difference
When you sign up for managed IT services, you sign up to a limited agreement. So, when something outside the scope of that agreement breaks or changes in the industry, then the MSP needs to add more services or equipment – and you have to pay.
These hidden, unbudgeted expenses add up over time and contribute significantly to your total IT spend. However, when you sign up for a PTO program, you know exactly what your IT budget will be. With a PTO program, those repairs and new solutions that the MSP bills you for on a case-by-case basis are all included in your monthly PTO spend.
IT support shouldn't add more and more items to your expenses. It's similar to how, when you want to watch a movie that's not included in your streaming services, you have to spend extra to rent it. Traditional MSPs require you to pay to solve these unexpected problems. On the other hand, a PTO program includes it all at one monthly subscription. Not only is IT decision-making taken off your plate, but you also won't be surprised with extra IT support bills.
Take Your Time Back from Ineffective IT Support
Do you find yourself consistently calling your IT provider for solutions to the same problems? Do you ever worry that your sensitive client data isn't completely protected?
You should never have to contact your IT provider repeatedly to only receive partial solutions or empty reassurances without actual evidence. Spending hours each week hunting down your IT provider costs your organization valuable time. The long-term effects of that lost time will prove detrimental to your organization's goals.
Don't let the break-fix approach of a traditional MSP hinder your organization's growth. Take back your time from ineffective IT support and work with a professional technology organization that works with you as your business partner.
The PTO Is Held Accountable, Not You
Working with a traditional managed IT services provider means that, since the decisions are ultimately up to you, you are responsible for the consequences of your IT decisions. The IT support Seattle organizations look for is partially there, but it's not complete.
For example, if you don't invest in a certain product that could have prevented an issue, then you're held financially responsible for that mistake. The organizational leader who chooses to ignore an MSP's advice will be held accountable if that leads to a system failure or data breach.
On the other hand, when you enroll your organization in a PTO program, the PTO becomes accountable for all of your IT issues and costs. As your PTO, Net-Tech will identify what needs to be included for your unique organization, provide those tools, maintain them, and upgrade them. There's no one to point the finger at because Net-Tech is responsible for your IT from start to finish.
Choose an IT Services Partner That Will Take Care of It All
Going back and forth between streaming services may work great for unwinding at the end of a long day, but flipping between IT providers doesn't help your organization reach its long-term goals. Work with an IT services provider who can take decision-making off your plate and is accountable for all your IT needs.
By choosing the Total Care Cloud program from Net-Tech, you'll receive streamlined services, ongoing support, and future-proofed infrastructure to meet all your IT needs now and to grow with you in the future. Net-Tech solves your IT problems without extra bills or extra time.
PTO is a new kind of IT service. Call Net-Tech to better understand your best options.